Library
Inspiring learning and scholarship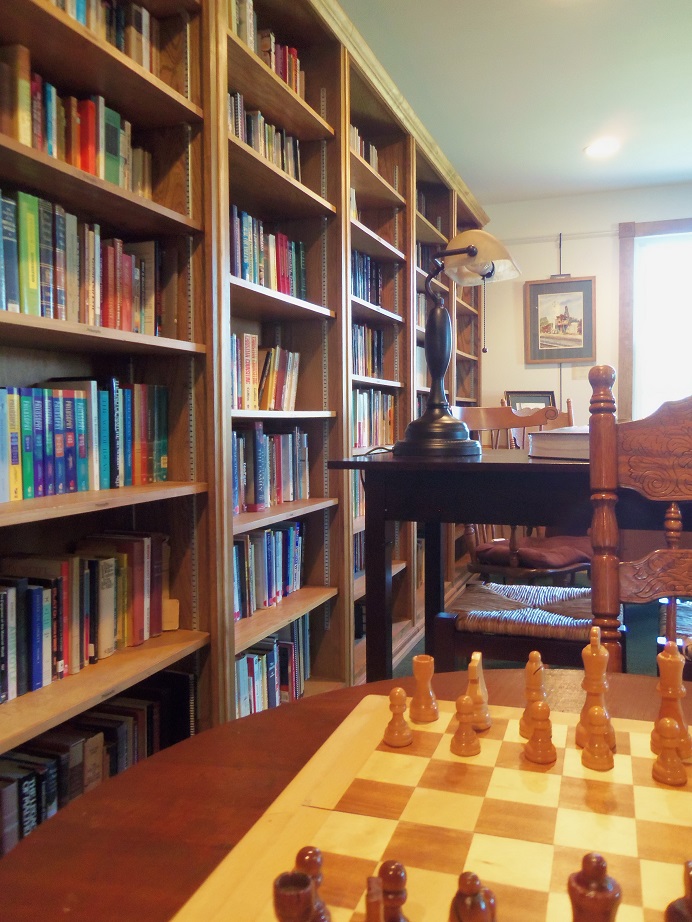 The New Geneva Theological Library houses over 10,000 books, articles, documents, PDF files, magazines, and DVDs, not only from great theologians and reformers, but also from secular sources for research purposes. In addition, the library also houses a rare collection of primary-sourced micro prints from America's founding, dating from the mid 1600s through the 1800s (pre Civil War).
New Geneva's library also offers a special area for home-educators. Curricula, "how-to" books, family economics, child-rearing, devotionals that are especially designed for home-educators are in this section, as well as hands-on items such as flash cards, posters, puzzles and other items.

The library is designed with comfortable study areas, with a number of small rooms as well for private research. High speed internet is available.
Membership to the library: $25.00/person per year or $40.00/family per year
For information: (434) 352-2667 or use the contact form.
The New Geneva Christian Leadership Academy is a religious institution exempt from state regulation and oversight in the Commonwealth of Virginia.
New Geneva is also a ministry of the Institute for Theonomic Reformation and the Reformed Bible Church in Central Virginia.