Coffee Shop
Quality coffee available to students and guests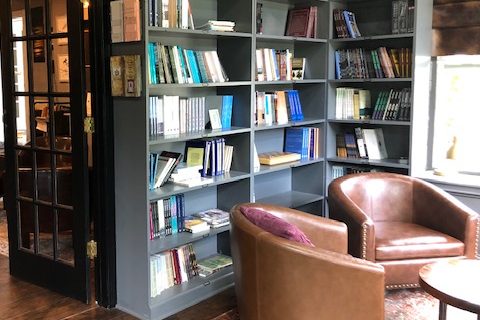 Located in the lobby of the New Geneva Education Center is the Academic Cafe.
Specialty coffees, teas, cold drinks, snacks, and homemade goodies are offered to patrons whenever the building is in use.
Students and library members can receive a complimentary regular cup of coffee when they use the facility, as well as a 10% discount on any new book purchase.